McBride Kelly & Associates Realty: YOUR Tampa Real Estate Company
When you're looking for property to purchase it can be easy to get lost in the options available to you in this seller's market. McBride Kelly & Associates Realty is dedicated to Tampa and no other company knows the area like we do…we live and work here, too! Our goal is help you, whether buying or selling, find the perfect deal. Call us TODAY and talk to one of our dedicated and experienced agents about your future in Tampa!
· McBride Kelly & Associates agents have access to numerous tools for up-to-date info on the market.
· Driven by what's best for YOU, we aim at combining both the seller's and the buyer's desires and needs.
· Our realtors are skilled and experienced negotiators. We know what's fair.
· McBride Kelly & Associates agents are at our best and can find your best deal when you're open with us about your financial situation…trust us! This is what we love doing!
· Our agents want to find you the absolute best deal possible.
· McBride Kelly & Associates works with more online marketing than any of our competitors.
· On our site you'll find simple and useful tools that you should try: our Free Market Analysis form or the Dream Home Finderform.
McBride Kelly & Associates Realty is more than just another real estate agency.
We are YOUR Tampa real estate agency.
Brian McBride - Broker/Owner has over 12 years of Real Estate Experience. Brian was in the top 2% in the World for Sales at Coldwell Banker from 2001-2007. His awards were New Sales agent of the year 2002, Diamond Club 2003, President's Cirlce 2004, President's Elite 2005, President's Elite 2006. Brian sold over 176 million in real estate transactions in his career. In 2007 Brian decided to become a real estate broker and open McBride Kelly & Associates Realty with his business associate Rick Kelly in Hyde Park Tampa. McBride Kelly & Associates has become one of Florida's fastest growing and most successful Real Estate Companies. In 2011 McBride Kelly & Associates Realty was listed in the Top 24 of Residential Firms in Tampa!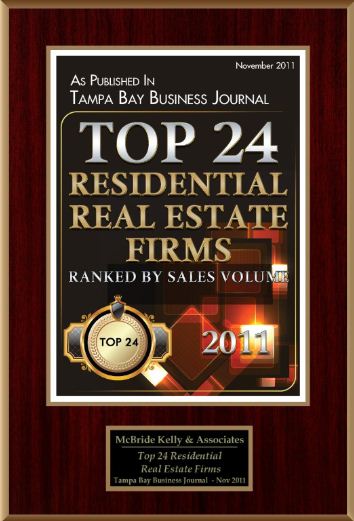 McBride Kelly & Associates Realtors are some of the top Real Estate associates in the State. Our Agents are hand selected from the top professionals in the industry to provide you with knowledge, integrity and real estate expertise to help you with any of your Real Estate Needs. Find an agent Today
In-House Lending: Our Affiliate Company Bay to Bay Lending LLC has every imaginable loan product. FHA loans to Hard Money. Perfect Credit or Credit Repair Needed. We have a solution for you. Our Loan Officers are on staff at all hours to help select the right program for you. www.baytobaylending.com
Short Sale Negotiation: We have some of the best legal advisors and loss mitigation experts to help negotiate a successful Short Sale for you. We Streamline the process to make it a timely and smooth transaction. Our negotiators work around the clock to handle every aspect of the Short Sale negotiation. We explore all options to help you understand what will work best with your particular bank. We have had great success with Bank of America short sales, Wells Fargo Short Sales, Suntrust Short Sales and many other major banks.

Investor Relations: We help savvy investors or a first time investor understand the current market conditions. We help provide market data that will guide you to the most profitable investments. Foreclosures, Bank Owned Homes, Short Sales and more. Learn How to Invest in Rental Properties of Property Flips!
Property Management: Let one of our Property Manager's help place a good quality tenant for you, handle the bookkeeping and answer those late night phone calls for maintenance. Our Full Service Property Management division handles all the ups and downs of renting out your biggest investment. www.luxuryrentalstampa.com
Relocation Division: Our relocation experts will make your Move to Tampa an easy one. Understanding the local market, school districts and intricacies of each neighborhood is our Job. You enjoy the Florida Sun!
Local Sellers: We have every possible tool to market your home. From print media like Homes and Land, the Real Estate Book, Tampa Tribune and St. Pete Times. To Internet media like Realtor.com, Trulia, Zillow and more. Our agents are also advanced in social media!!! We use every mean possible to sell your home! Lacking exposure? McBride Kelly & Associates is at the forefront of all media! "In today's market it takes more than a yard Sign." Find out why you should List your home with us today!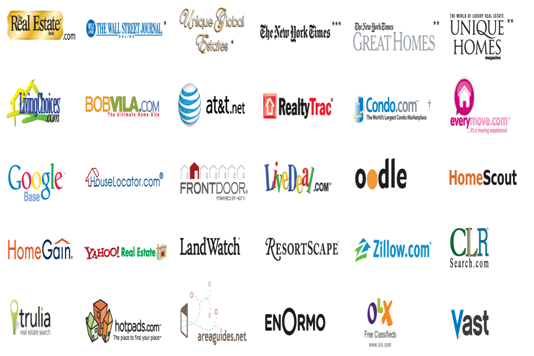 We hope you contact us soon. We can assure you that once you do you will be on the way to a great Real Estate Experience!
Sincerely,
Brian McBride
Broker/Owner